Three of the four new releases are from new Books To Go authors. We're excited to help all four authors be successful in their writing careers. If you have a book you've written and aren't sure where to go next email Books To Go Now with and inquiry.
~~~~~~~~~~~~~~~~~~~~~~~~~~~~~~~~~~~~~~~~~~~~~~~~~~~~~~~~~~~
Author Taylor Sky – His Baby Her Secret http://www.amazon.com/Her-Secret-His-Baby-Taylor-ebook/dp/B00NC7Z2WY/
Journalist Chloe Townsend returns to her childhood home for her best friend's wedding. It's been six years since she left Lancing in West Sussex and she's hoping her past will stay right where it is. Will the secrets and lies she took with her be revealed, or will she be able to leave with her heart unscathed?
Ex playboy Lee Grant has only ever had one woman walk away from him, he didn't know it then but she had been the love of his life and now she's back in town. He is determined to try and win her over but Chloe is equally determined to stay as far away from him as possible. Can he put all his past mistakes behind him and show Chloe just how much she means to him?
~~~~~~~~~~~~~~~~~~~~~~~~~~~~~~~~~~~~~~~~~~~~~~~~~~~~~~~~~~~~~~~~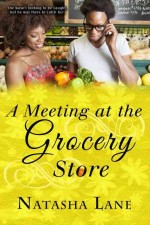 Author Natasha Lane – A Meeting At The Grocery Store http://www.amazon.com/Meeting-at-Grocery-Store-ebook/dp/B00NBCMFZ2/
Natalie has been hurt and disappointed by the people who were supposed to love her. Now she has decided that the only life to live is one of seclusion. Spending most of her days alone, one night Natalie ventures out for a cup of coffee to "bring her back to life," only to bump into a stranger destined to become part of her life.
His name is Jaheim and he is determined to be a dependent for Natalie, despite how hard she tries to fight against his efforts. Jaheim is offering his hand, but there is no guarantee
Natalie will take it. With the past both tempting and warning her.
Natalie is not sure if she can ever not be alone.
~~~~~~~~~~~~~~~~~~~~~~~~~~~~~~~~~~~~~~~~~~~~~~~~~~~~~~~~~~~~~~~~

Author Shane Ward – Shane Ward – http://www.amazon.com/Rescue-Terminus-Book-Shane-Ward-ebook/dp/B00NAC0BPE/
With the Earth forever changed, Travis Medwin and Nelson Porter live in a world in which the strongest lives. After enrolling a race that could solve their financial problems, the two are separated by an act of fate and Travis tries valiantly to reunite himself with his friend who had been taken captive by the malevolent Priests.
With Princess Q-feuillea safely onboard Hudac cruiser, Travis now has the time and ability to search for his friend. Reluctantly Hudac agree to let the man leave in search for his friend. But in doing so, he would have to sneak into the Priests homeland and break him out.
But unknown to Travis, the malevolent priests had completely brainwashed his friend to serve their needs and that of the Xigen.
Upon finding him in a posh, well-established room, he uncovers the startling truth that Nelson was no long the man he used to be.
~~~~~~~~~~~~~~~~~~~~~~~~~~~~~~~~~~~~~~~~~~~~~~~~~~~~~~~~~~~~~~~


Author Alison Jean Ash – You're So Vain – http://www.amazon.com/Youre-Vain-Alison-Jean-Ash-ebook/dp/B00NF3QM56/
Liz Archer dislikes big-city lawyer Trent Callahan on sight. Not only does he remind her of her two-timing ex-husband, he never seems to stop bragging: about his skills, his money, even his cooking. She calls him Mr. Arrogant.
A successful commercial banker, Liz is attractive, warm-hearted and single, but wants nothing to do with romance. Occasional friends with benefits, okay—she's not made of stone. But she's determined never to fall in love, especially not with the dangerously handsome Trent!
However, Trent doesn't seem to be getting the message, and her growing affection for his two sad-eyed kids doesn't make it any easier to keep him at a distance. Then Liz must face an accusation that could destroy her career and even send her to prison, and she just might have to turn to Mr. Arrogant for help.
Suspenseful, humorous and heart-warming, peopled with believable friends, neighbors and small-time villains, You're So Vain is set in Oakville, a modern American small town where people still know their neighbors, friendships last a lifetime, and gossip is a force of nature.
~~~~~~~~~~~~~~~~~~~~~~~~~~~~~~~~~~~~~~~~~~~~~~~~~~~~~~~~~~~~~~~~~~~
About Books To Go Now: (www.Bookstogonow.com)
Books to Go Now's Mission: Support our Authors. Promote their Works. Help them to Achieve Success.
Our staff works one-on-one with our authors to help them to create wonderful works of fiction. Upon publication we use a successful multi-platform strategy to promote and market their work. Our staff has helped many authors become International and Domestic Bestsellers.
Books to Go Now offers professional editing, cover design, multiple book format file creation, and most important—publicity. Our staff works to help make our author books a success one book at a time.