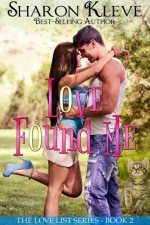 http://www.examiner.com/article/why-i-write-about-animals
For The Love Of Animals!
I'm asked on a regular basis why I have some sort of animal in every one of my books. It is simple…I love animals and I love writing about them. It doesn't matter what kind, shape, or size. I love them all!
Throughout my life I've had dogs, birds, frogs, lizards, rabbits and of course precious cats. My husband and I have a dozen bird feeders, two water fountains and multiple yard-art fixtures that we put food and water in for the critters.
Several years ago our cat of fifteen years passed away and we were going to wait awhile before getting another one but as the days went on we missed having a cat. It was during the winter so there weren't any kittens available. I searched all the shelters and saw pictures of an eight-month-old female, shorthair cat.
When we picked up Ardy from the Bremerton, WA PAWS, they said we'd never be able to pick her up or touch her. She'd been abused. My husband played with her and instantly fell in love. We took her home and after many months of special care, she loves to be held. We laugh because she likes it so much she won't let you put her down.
All animals deserve a little time, patience and a good loving home.
~~~~~~~~~~~~~~~~~~~~~~~~~~~~~~~~~~~~~~~~~~~~~~~~~~~~~~~~~~~~~~
Sharon Kleve's latest release, Love Found Me, is a romatic tale of animla lovers, not looking for love, but finding it anyways.
Love Found Me:
When it's Chloe Miles turn to pick a name out of The Love List she didn't expect to find true love. She just wanted to go on a date with a nice, available guy. Not one who drank too much, or was unemployed and wanted to stay that way. Or especially one who didn't know what monogamy means.

Mitch Brodin didn't know his heart was in the hands of The Love List. His Fate was set the moment he set foot into Roy's Pet Rescues looking for advice on how to care for new born kittens.

Chloe is vivacious, unpredictable, and tons of fun, while he is methodical, predictable, and well… cynical. He surely hadn't planned on falling in love. But that's what you get when you're not looking for love.
http://www.amazon.com/Love-Found-Me-List-Book-ebook/dp/B00NOAZL0C/